Hello Ebi! Hello Fam!
Millions of people in our country and I are still riding the wave of euphoria from Saturday's election results. It was groundbreaking in so many ways—between the record number of votes (in-person and mail-in) and the states that flipped parties, it's historical. But what's even more important was the election of not only President-Elect Joe Biden but the selection of our country's first woman of color Kamala Harris (Indian/Jamaican) in the second-highest position in our government, Vice President.
For women of color, little girls of color, women, and girls in general, this is a pivotal moment not just in our country but in the world. It shows once again that nothing is beyond your reach if you are willing to work hard for it. The infamous "Glass Ceiling" has been shattered on a whole new level, and now we have President Obama, Michelle Obama, and VP Kamala Harris to look up to! (There are many POC who have left their mark on our society, but I'll only refer to the Obamas and VP Harris today! LOL!) I cannot imagine how lovely it must have been for VP Harris to share such a monumental occasion with her sister, niece, and other family members.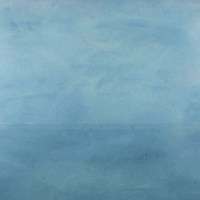 Of course, this event resulted in a search for books written by POC who had strong opinions about the state of the government and politics. I'll just be adding these to the growing list of books I would like to read!
The First Lady's Memoir – Mrs. Obama talks about her origins, discovery of self, and her thoughts and experiences in the WH. I'm late but I look forward to reading this!
This is not President Obama's first book but it is the most recent. It comes out later this month and it's Vol. 1 of a 2-part series. According to writer David Remnick of the New Yorker, Obama discusses his views on the "ongoing American debate over health care: the root of the problem, the countervailing interests, the ambition, the setbacks [and of course] the politics."
Mr. Blight introduces the reader to Mr. Douglass in this Pulitzer Prize winning book. As a slave Mr. Douglass was taught to read by his slave owner's mistress, and the rest, as they say, is history. He became one of the most prominent figures of his time, speaking not only against the horrors of slavery but on black civil and political rights.
She was approximately fifty thousand votes from becoming the next governor of Georgia (2018), founded Fair Fight Action, an organization to address voter suppression, and largely responsible for the incredible increase of voters in her state in preparation for this year's election—contributing to the Biden/Harris win.
During grad school, I noted that Douglass and Dubois didn't always see eye-to-eye when it came to the black man's betterment. However, they were both activists fighting against slavery and for the civil liberties denied to black men and women. DuBois was also a significant contributor to political thought. This book includes essays from new and established scholars.
I hope you find these books galvanizing and thought-provoking. As we embark on a new day in politics, government, health and our world, I look forward to better days ahead!
Ibukun! Blessings!
S-