Hello Ebi! Hello Fam!
It's 9:00 pm on Monday. My youngest has gone to bed for the night and my two oldest boys retreated to their room long ago caught up in the silly Vines that come on YouTube. The hubby is sorting through comics for the next Comic-Con in the garage and there's a low but tolerable echo of reggae music coming through the wall. The house is relatively quiet (as quiet as it's going to get). Oh! I spoke too soon. There goes the clickety-clack of the dog's paws on the linoleum floor. Yeah, I'm talking about you Onyx!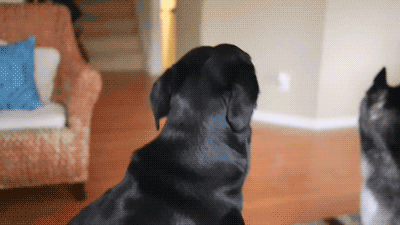 I've escaped to the guest room. We keep our computer there and all my books. I have a blog post to write, and I haven't even begun. As I stare at my monitor, I can hear my neighbor's car just outside my window. It's a really conducive environment for thinking LOL! For some people, the details I shared above are the norm. We're not all privileged to have that quiet, special space in our homes that allow us to vacate the world. Instead, we work with what we got!
Whenever I worked on my book, it was either at night after my boys went to sleep, during lunch or the occasional visit to my local library. Just as they say that every writer should read often. Any "serious" writer should always find time to write. Even if it's an entry in your journal or on a scrap of paper that you snatched off of your kitchen table – desperately jotting down your idea with your kid's purple crayon before it slips away into the ether.
On Twitter, folks in my writerly fam write at different times and some for longer periods than others. Some writers are blessed to be published, full-time writers. Some have set word goals for each day, and others have finished their books and are now editing. (Me! LOL)
Uninterrupted time to write when you have responsibilities is a treasure. However, I am a parent and I still find the time. Look at writing as self-care. Something that will benefit you in the future. No one said that you have to produce a masterpiece in each sitting. But getting something down on paper (or on your computer) is an accomplishment, no matter how small. 😊
Did you get a chance to write today? If so, I look forward to hearing your thoughts! Thanks for visiting!
Ibukun! (Blessings)