Hello Ebi! Hello Fam!
We are but a few days away from Valentine's Day, and as I stand before my bookshelves, I wonder about the literature I have on love. As we know, there are many different forms of love – romantic love, family love, self-love, obsessive love, unrequited love, vampire love, love for a pet you name it. If novels only had one type of love, it would truly be dull.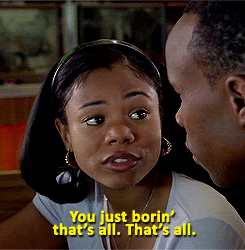 Here are some of my favorite books, where the characters have been exposed to that thing called LOVE.
Fifty Shades of Grey – E.L. James
At the beginning of this series, Ana Steele, an unsuspecting, innocent college student, does a favor for her sick, best friend Katherine Kavanagh when she agrees to conduct an interview with a wealthy, young entrepreneur named Christian Grey. What starts off as a relatively nerve-racking interview for Ana, develops into a fiery, volatile, sexually eye-opening relationship with Grey. One that changes both their lives and introduces them to an obsessive, potent kind of love.
Twilight – Stephenie Meyer
This, too, is book one of a series. Average, high school junior Bella relocates to Forks, WA to live with her dad after her mother remarries. She finds herself drawn to the elusive, mysterious, handsome Edward Cullen. After a bizarre and hurtful reaction to Bella during science class, Edward disappears for a few days and oddly returns filled with curiosity about Bella. As the story moves forward, Bella discovers that Edward is much more than your average boy. The love that develops between them is equally intense and dangerous.
E. Lynn Harris – Invisible Life
This was the first book I read that was written by a young, gay, black author that enlightened me on AIDS and bi-sexuality in the '90s. Book one of this trilogy is about a college-student named Raymond Tyler who dated and loved a young woman named Sela but struggled with his feelings for a young man named Kelvin. He thought his feelings for Kelvin were unnatural and fought against his bi-sexuality for years. As a result, he relocates, cuts himself off from both Sela and Kelvin and continues to deny his true self. But tainted relationships, fate and the death of a friend brought Raymond back full circle and forced him to re-evaluate his life and love.
Pride & Prejudice – Jane Austen
Finally, a book that's not apart of a series! Elizabeth a/k/a Lizzy Bennet, the second oldest of five sisters, refuses to marry without love. Her family is not wealthy, and it is her mother's greatest wish that all her daughters eventually find good men to care for them and in extension, their family. When Mrs. Bennet and her daughters discover that the wealthy, Mr. Bingley has rented a well-known, elegant manor, "Have you heard that Netherfield Park is let at last?" the young women are excited about the possibilities. But Lizzy doesn't feel that way when she meets the dour Mr. Darcy. Ahh. "Things are not always as they seem."
Writerly peeps, check out these books if you haven't already. There is love in literature abound. You just need to know where to look.
Thanks for visiting, and I welcome you to share your thoughts on these and other books on LOVE!
Ibukun! (Blessings)