Hello Ebi! Hello Fam!
It's December already, and we are weeks from Christmas and a New Year! It's hard to find the right words to describe these past two years—with all the downs and ups. But each year, I start with the same wishes: Health and Strength for me and mine and to FINALLY be blessed with a literary agent. 😊
Since this is my final post for 2021, I am still open at the close. (Thanks, Prof. Dumbledore!) I continue to be open to the possibilities as we approach the end of the year! I received a request for my full manuscript a few weeks ago. I hope it's an indication of greater things to come. So, while the Jeopardy theme song plays, I'll continue to query like most of us do.
In the meanwhile, I reminded myself of a few things:
It's essential to surround yourself with positive people who understand the struggle of trying to getting published.
Beta readers are those second and third pair of eyes you did not know you needed.
Screw up your courage and participate in a pitching event like DVPit. The agent of your dreams may be waiting for you. And if you don't get 'likes' at those events, that's okay too.
Don't get down on yourself when you see others sharing their "I got representation!" posts. Your time will come.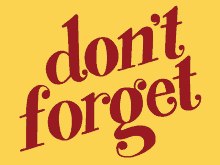 So, my peeps, I wish you all the writerly blessings you can carry. I hope this year was an eventful one, and all or some of your goals were realized. If you learned something new each time you read my blog, then I feel accomplished! And if this year has not been as fruitful as you hoped, I'm sure 2022 will be brighter!
Happy Holidays to you and yours!
See ya in the New Year!
Ibukun! Blessings!
S-