Today is Martin Luther King's birthday, and just as he had a dream, I too have a dream to see Amachi's Hope on the shelf of my local bookstore! Most of our goals are attainable if we are willing to work hard for them. But from time to time, we grow frustrated with how slow things take to happen.
So how do we deal with the frustration?
Surround yourself with positive people who have similar goals or others who only want to see you succeed.
Stay active, even if it's not something related to your writing.
It's okay to take a break; mental health is essential.
Try not to compare yourself to others. Everyone's path to success is different.
Don't want to take a break? Find other ways to keep your creative juices flowing.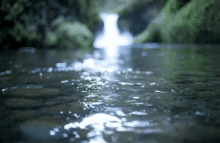 Like most of us, we create a list of resolutions each year. Many of us are full speed ahead initially but lose momentum. Try to remember all the blood, sweat, and tears you've dedicated to your project thus far. The last thing you want to do is give up on the end game. For me, the goal is traditional publishing.
What are your 'writerly' goals for this year? Have you already reached your goal for 2022? If not, continue being resolute in your plans for the year, and don't give up!
Ibukun! Blessings!
S-